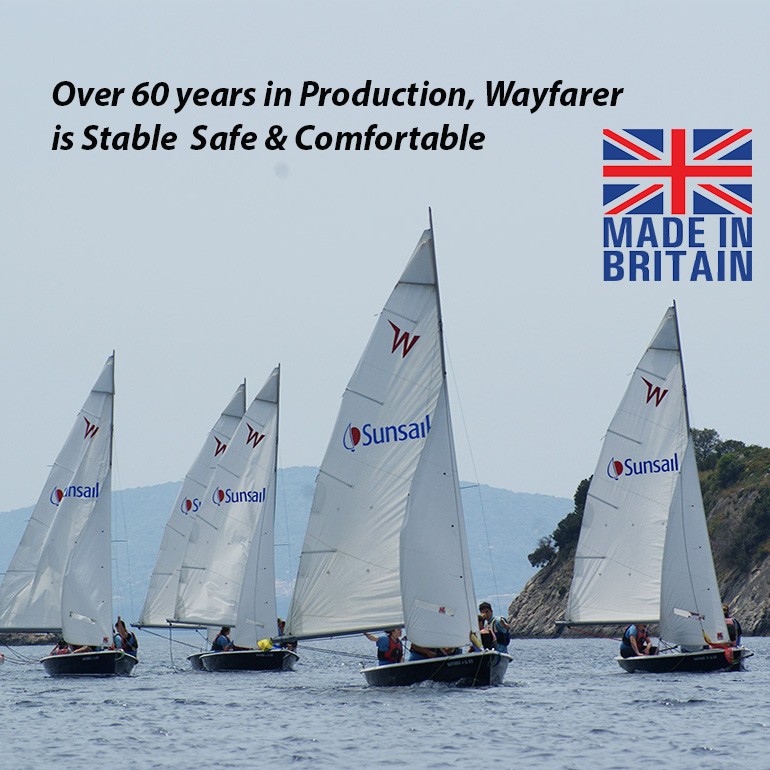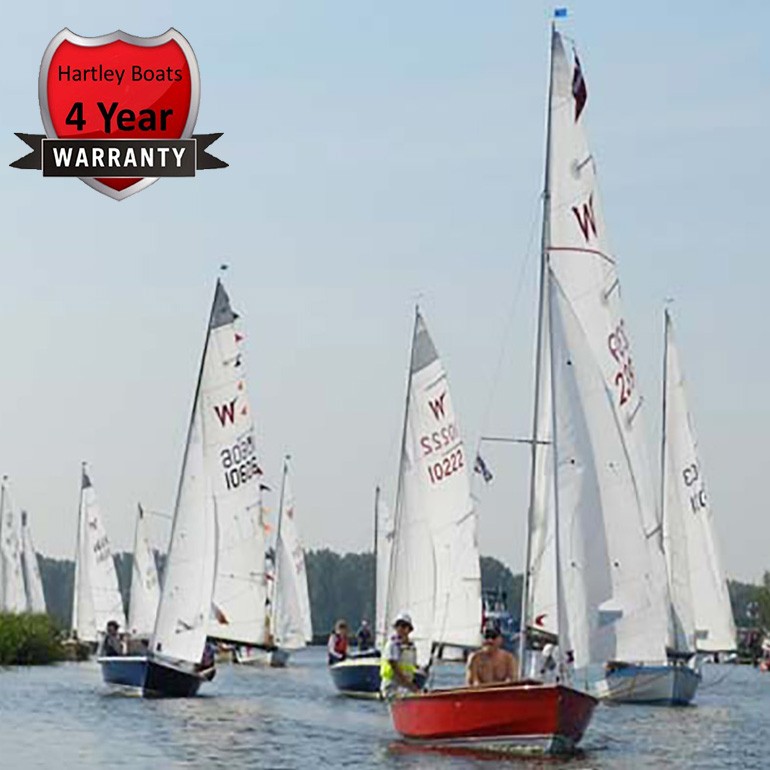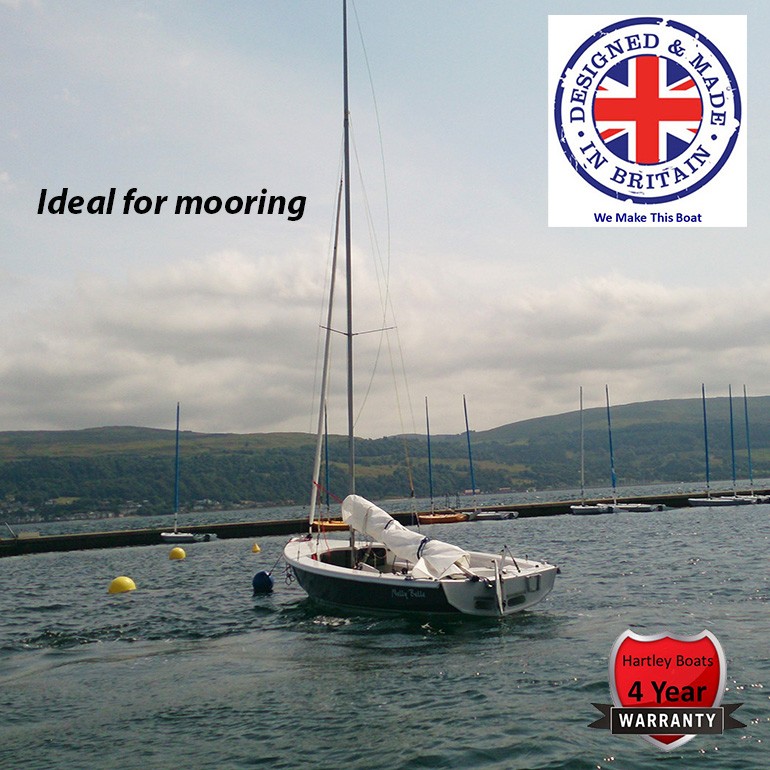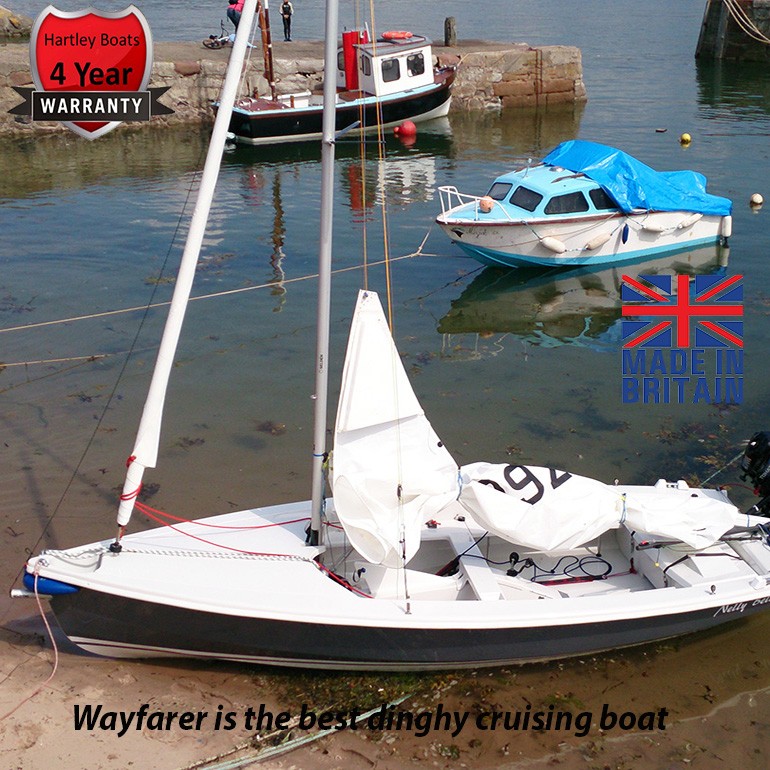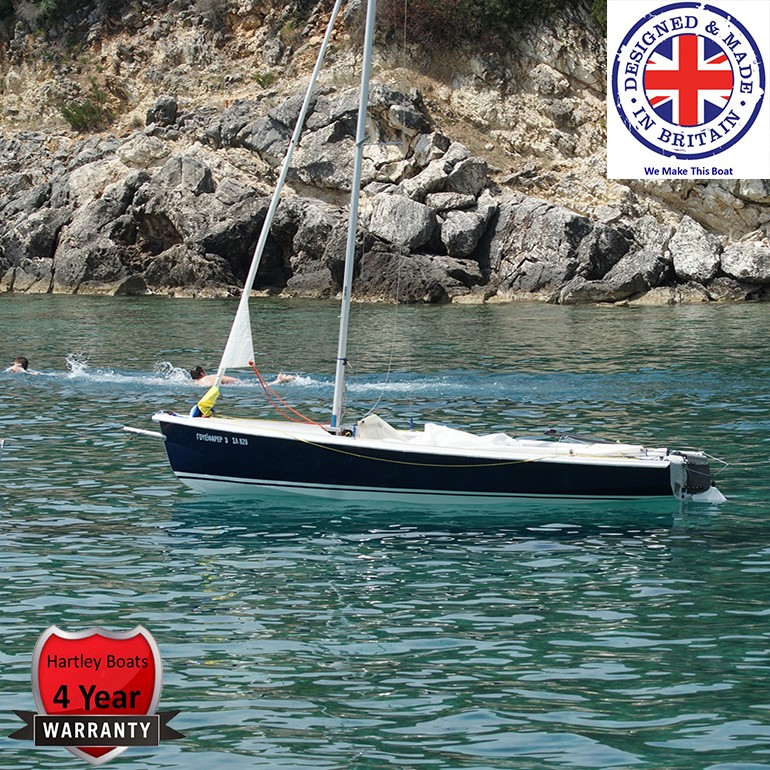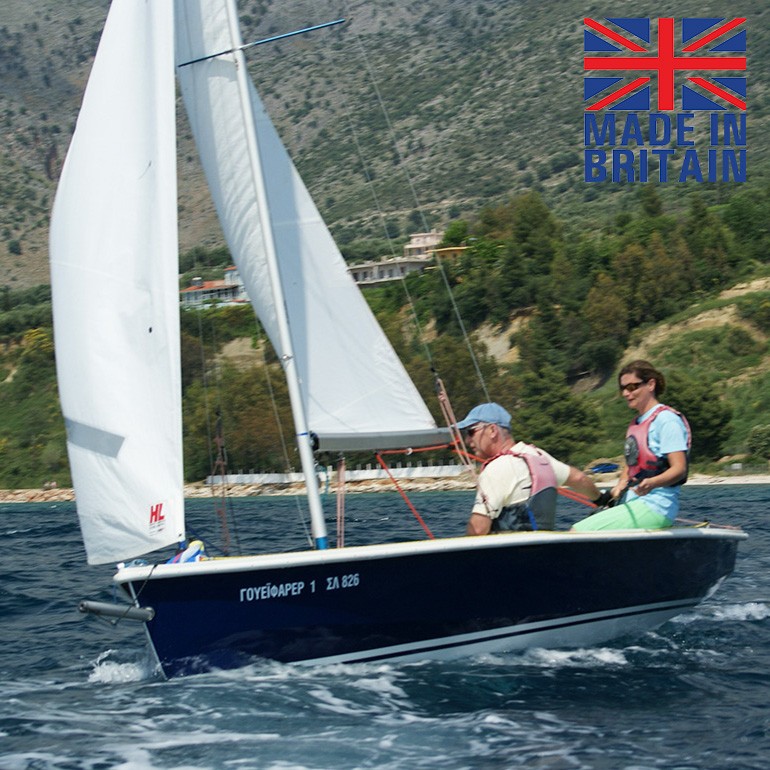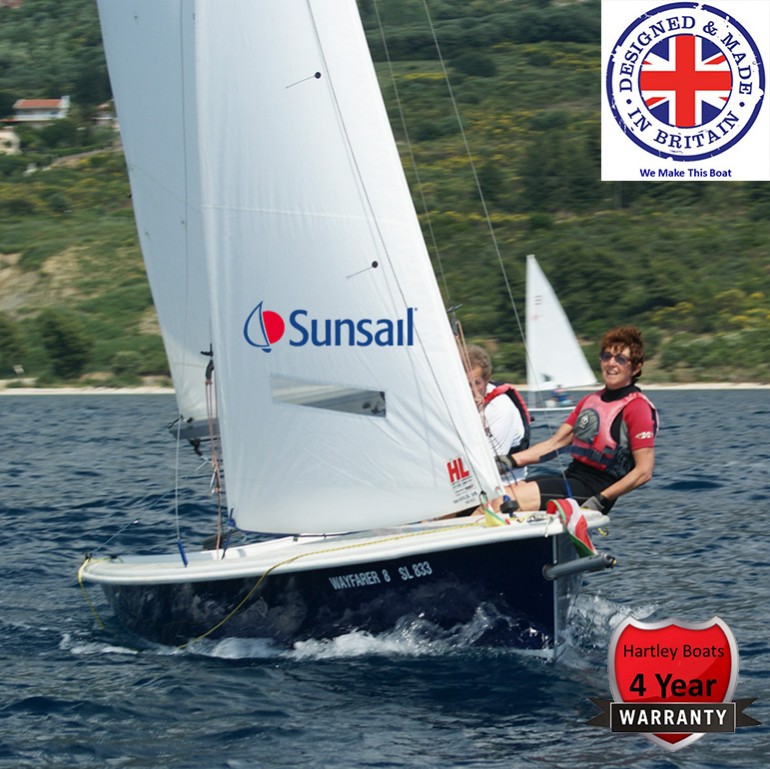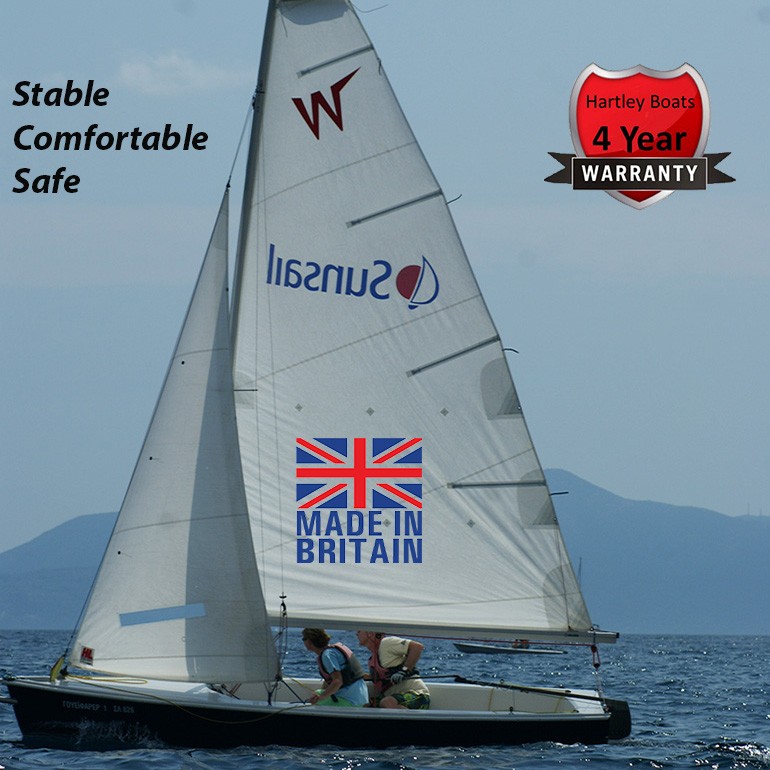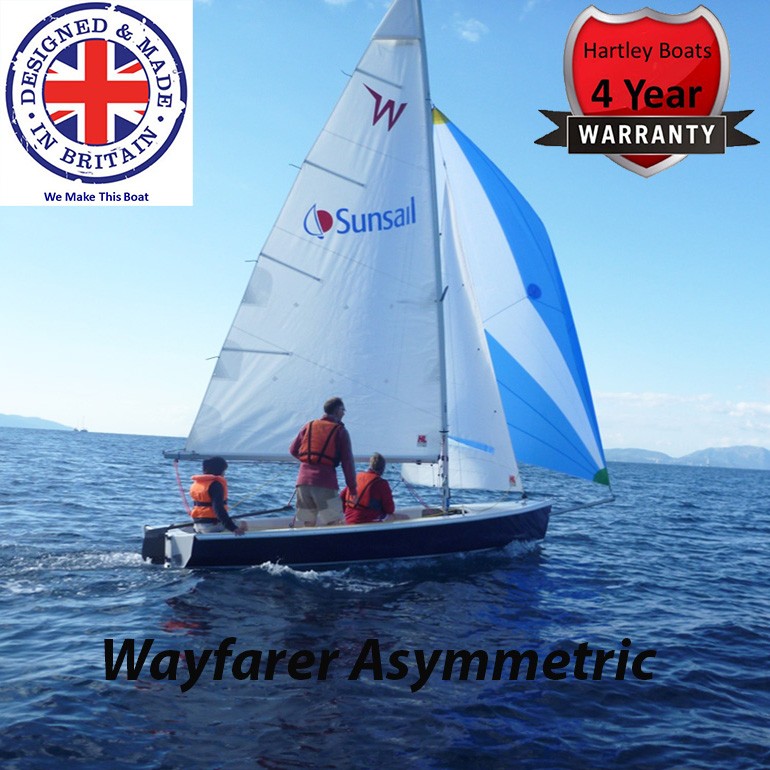 Specification
Length - 4.82m
Beam - 1.85m
Hull weight - 182.3kg
Max, Carrying Capacity - 6 People
Main sail Area - 8.83m2
Jib sail Area - 2.79m2
Genoa sail Area - 4.27m2
Spinnaker Area - 13.5m2
The most versatile sailing dinghy on the market, you will not find another dinghy in this class as stable as the mark IV Wayfarer cruiser.
The Wayfarer cruiser is a high quality, hand-built in Derby(UK), G.R.P. dinghy suitable for all the family. At just under 16 foot, this spacious dinghy can comfortably accommodate up to 6 adults and space for enjoying great family cruisers.
Its excellent handling characteristics ensure that beginners quickly gain confidence and can relax and have fun sooner. More experienced sailors can enjoy club racing or the challenges of the racing circuit.
The solid G.R.P. construction, of the Mark IV, provides good stiffness, long-term durability and very stylish lines. G.R.P. is easy to take care of which enables the Wayfarer to be maintained at a very high standard for many years.
The Wayfarer is a very versatile craft with a vast range of options for training, cruising and racing. It can be rigged for one purpose eg. cruising and later re-rigged to a different configuration eg. racing to meet changing need or interest.
The Cruising Wayfarer is ideal for pottering around with the ease of a furling jib and a reef-able mainsail, it is big enough for spending a night under the stars and it can be fitted with oars, anchors or even an outboard engine to suit your cruising needs. Our boats are built to order so you can choose from a range of options to suit your intended use.
The Wayfarer available with either asymmetric or symmetric spinnakers originally intended for sailing schools. The asymmetric is now available for all, providing a new dimension to this classic class (not suitable for racing).
Over 50 years of proven history.
It has been sailed from the UK to Scandinavia.
Created by one of the world's best designers Ian Proctor.
Stability is the best in its field.
It can be left on moorings.
Takes up to 6 people.
Very easy to right by one person.
Righted with very little water to bail, self-drain tubes and bailers drain the water.
Optionally removable rear locker will take an outboard motor.
Flexible, for experienced sailors to novices.
Optional slab reefing, head buoyancy pads.
Ideal for use with an outboard motor. Can be rowed if all else fails.
GRP construction means she will last and last.
The whole Hartley Boats fleet now comes with a standard 4-year industry leading warranty.
Hartley Boats, the friendly professional company that builds this boat and cares about its customers and products.