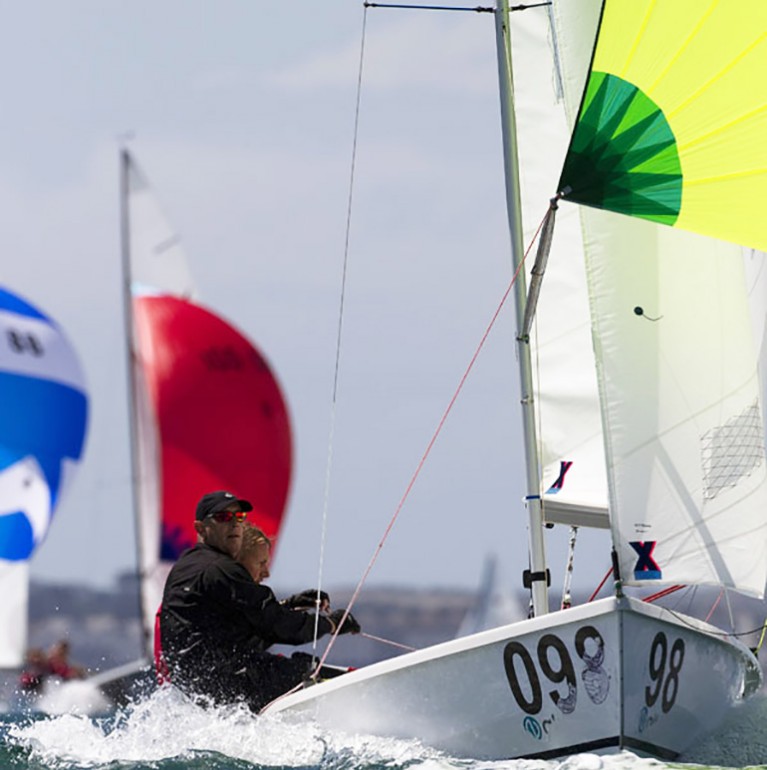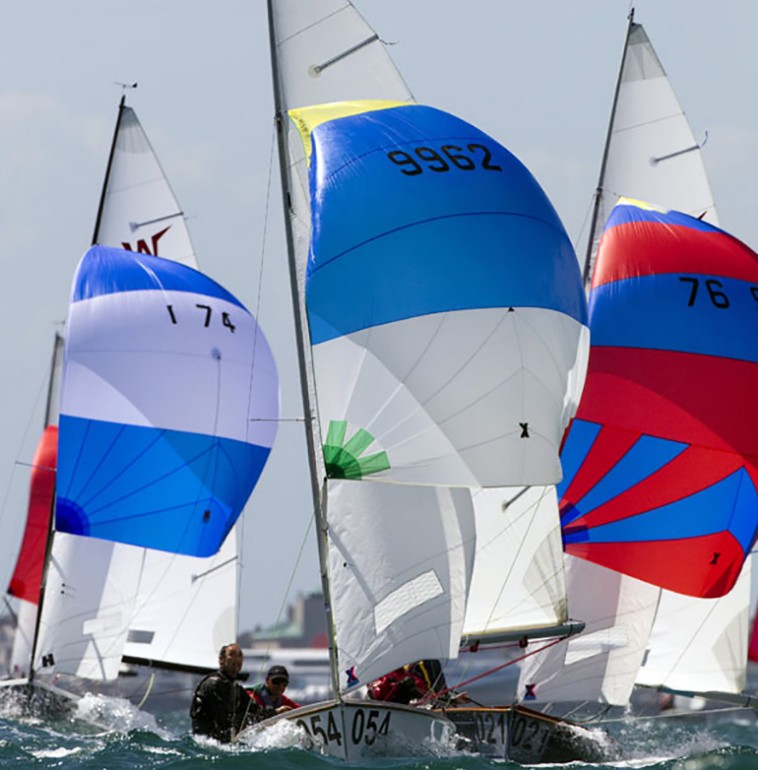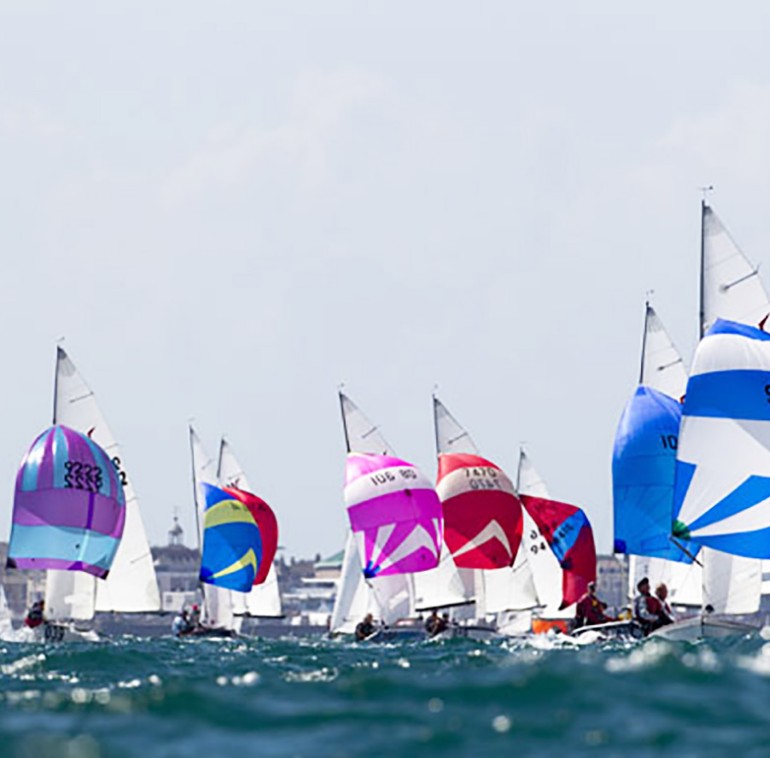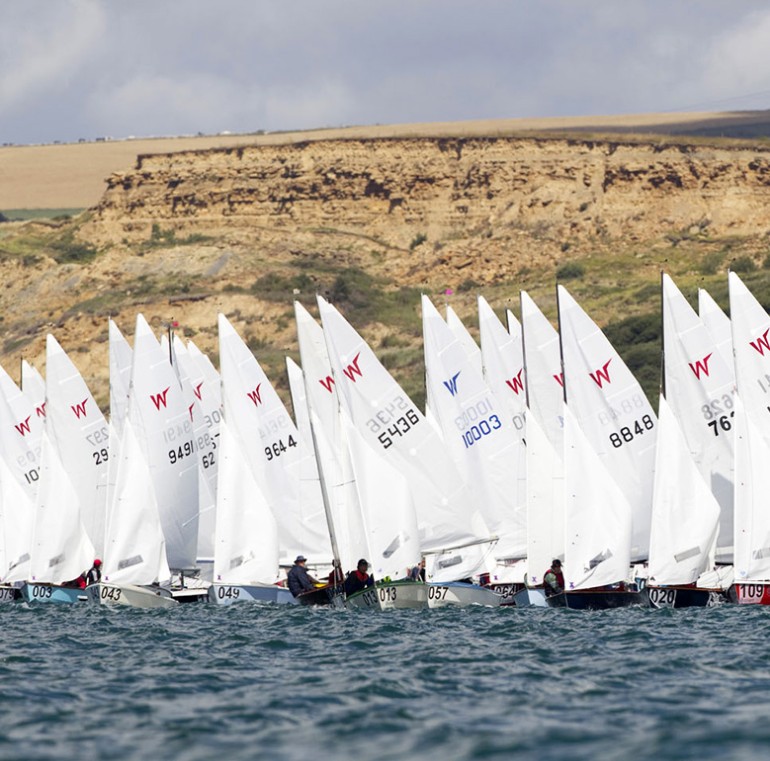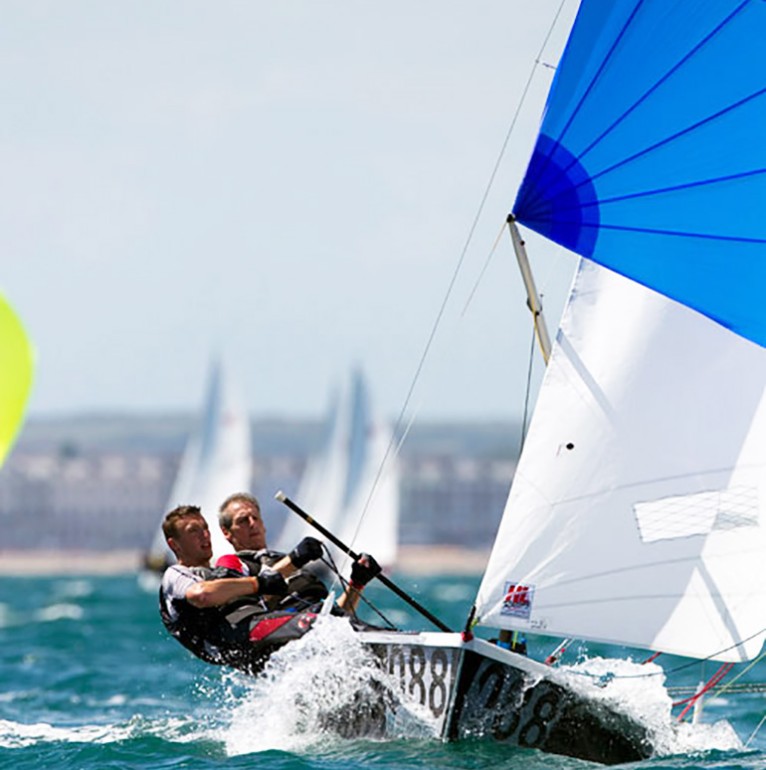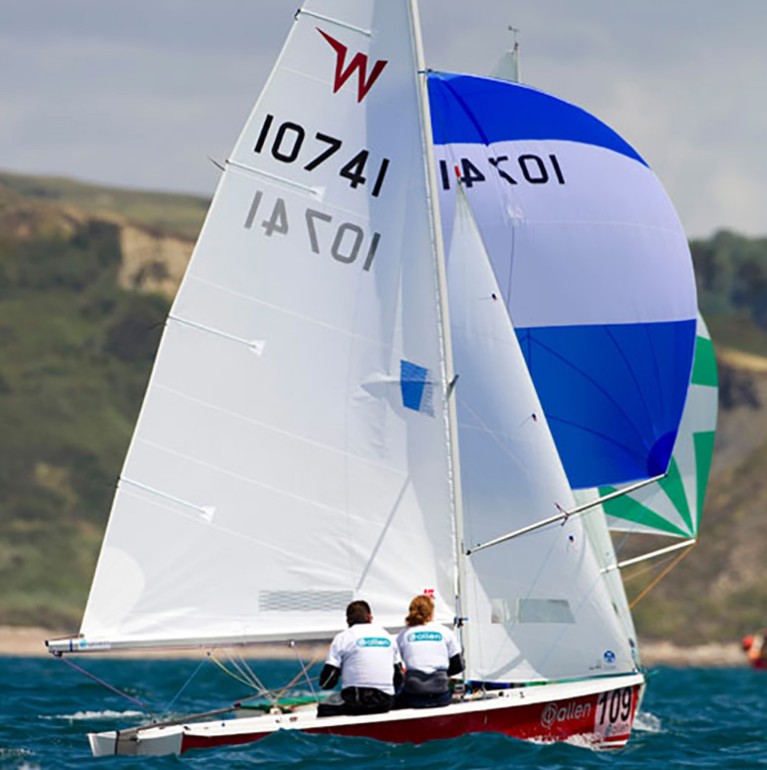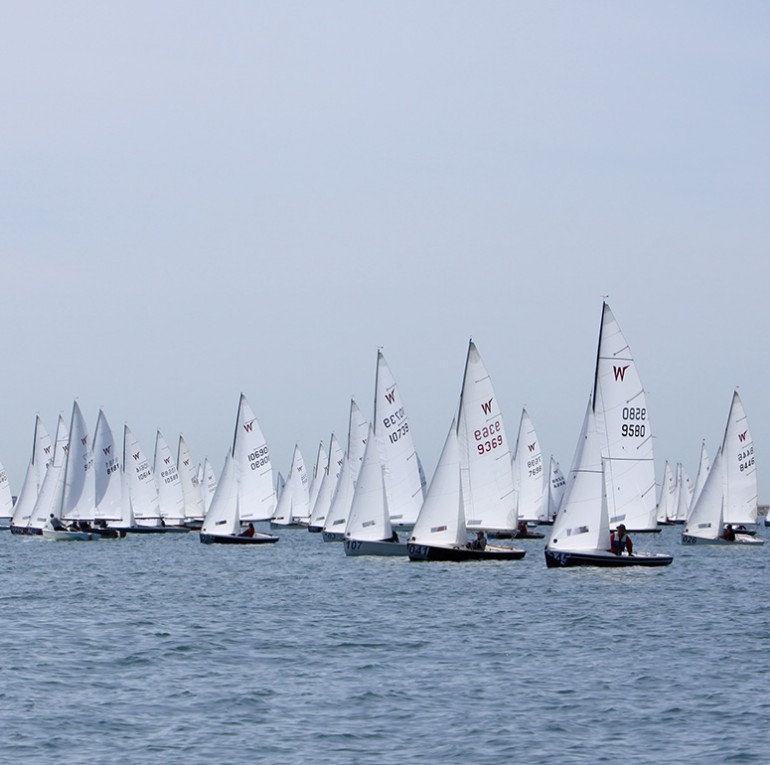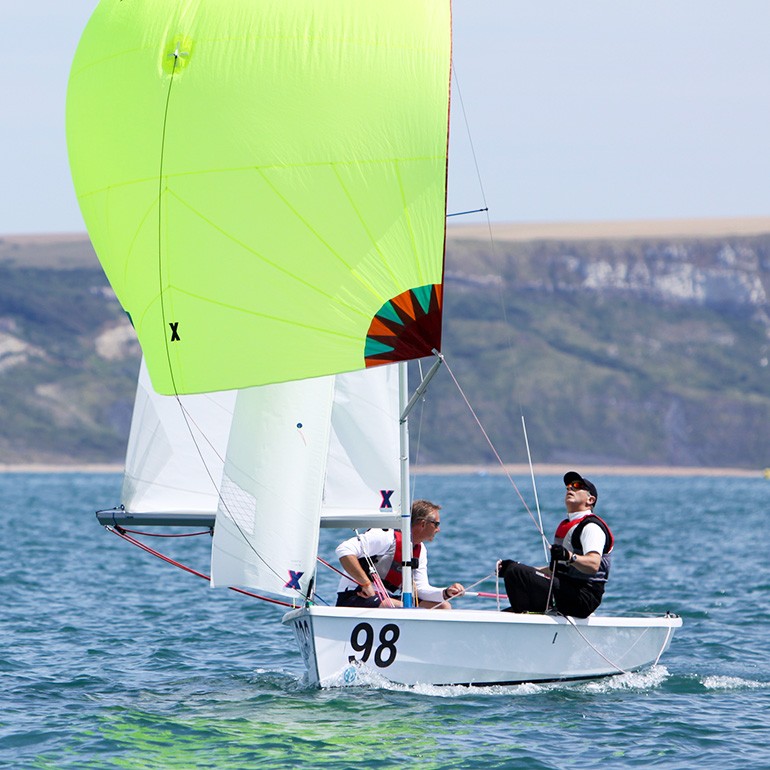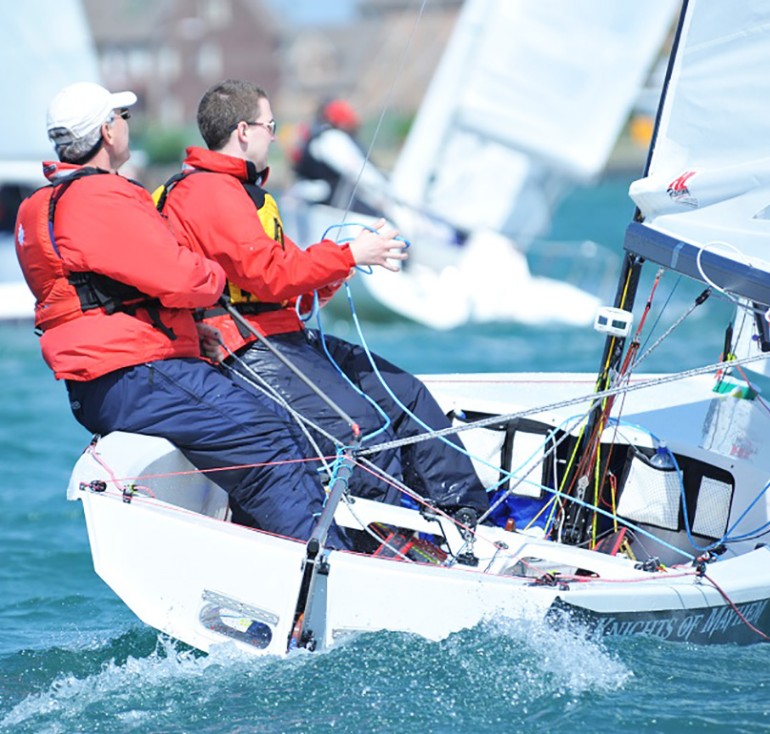 Specification
Length - 4.88m
Beam - 1.85m
Hull weight - 182.3kg
Max, Carrying Capacity - 6 People
Main sail Area - 8.83m2
Jib sail Area - 2.79m2
Genoa sail Area - 4.27m2
Spinnaker Area - 13.5m2
PN Rating 1101
Why buy a Wayfarer Racer?
If your requirement for a racing boat is a double hander that in the right sailing conditions will get up and plain and be a very exciting ride, if you want a comfortable seating position, a deep floor for your legs and a high boom to make tacking and gybing easy but, most importantly a boat that can handle any wind conditions, a boat that is so STABLE you can stand two adults on the side-deck without the boat capsizing, a boat that you can push, sail hard and even make the odd mistake and the boat will not capsize, it will just look after you.
A boat that if big seas and big winds are forecast, you can sail with the knowledge the boat is built for and can handle those conditions and you will be safe, you will come off the water with a smile. The improvements made to reduce the buoyancy in the side tanks on the new Hartley Mk4 was a game changer. Should you get the gybe wrong and the boat capsizes, the boat does not float as high as many other dinghies, this makes the centreboard lower in the water, easier to climb on and pushing less air in the side tanks make the boat come up easier. The difference being, the new Mk4 Wayfarer is not full of water when righted, just push down the bailers and get on with your racing.
The new boat can be built to your specification be it to a limited budget or with all the bells and whistles, you decide your requirements with the knowledge that the Hartley Boats Team will give you sound advice to ensure you get the fit-out right for your needs.
Even choose your foredeck, cockpit and non-slip floor colours, together with your choice of hull colours and even have your boat name logoed on the side of the hull.
The race boat is stiffer than its cruising sister, its built with foam sandwich and then vacuumed down to give it extra stiffness and rigidity to punch through those big waves.
All new Racing Wayfarers are built under weight and will carry 6.8kg of lead fitted under the thwart, this gives the owner the option to reduce the lead in the boat later in life in order to keep the boat competitive. The Wayfarer Owner Association is very active with many open race meetings, National Championships held once a year and every four years an International Championship with over 100 boats on the start line a few years ago. When the Wayfarer Racer is used at local club level with the PY handicap of 1102, a good helm can achieve great success and win races.
It is a competitive but friendly fleet to sail in with a good social calendar. You will have fun and entertainment at race events with a great family friendly atmosphere, you will be made most welcome.
Buy one boat and get two, should the racer want to have a relaxing cruising day with his family he just needs to pop in the optional back seats, drop in the rear storage locker with the outboard, spare clothing and of course your cheese and wine and you will be ready for a cruising experience. Should you wish to go single-handed sailing, launch and recovery can be made easy with a simple ball hitch adapter kit fitted to your launching trolley. Just hitch up and reverse your trolley into the water.
When we sell a new boat Hartley Boats likes to complete a full boat handover to ensure that you fully understand how to rig your new boat but most importantly that you get the best from your new investment. We also tune your new Wayfarer and go through the boat set-up for a beat, reach and run. This helps you achieve the best results when racing.
We at Hartley Boats are very proud of our standards and build quality, to demonstrate that statement we are the only manufacturer to offer a 4-year guarantee. Should it be needed we are able to deliver.